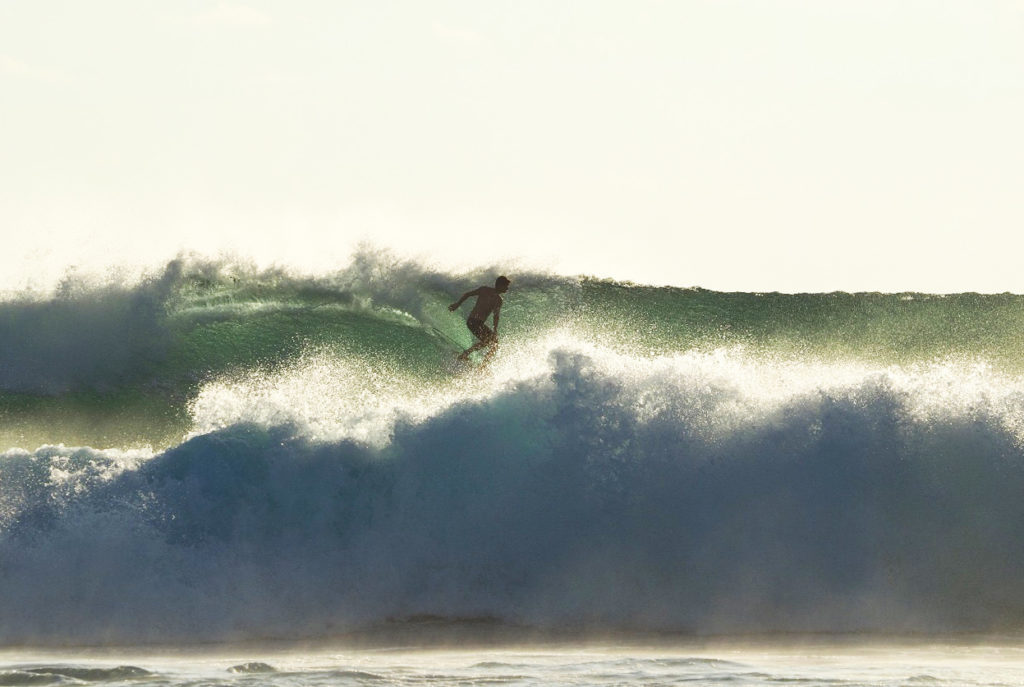 Indonesia has long been on the list of surfer's pilgrimages. Somehow the island of Rote has stayed a well-kept secret in this regard. It was only a matter of time before this pearl made the list of surfing meccas, however. Rote has great surf from March until November, with the peak swell coming in between May and September. At this time the trade winds blow offshore and the breaks pick up the south and southwestern swells from Antarctica.
SEED Resort is located on the doorstep of Rote's main surf break – 'T-Land' or 'Besialu' to the locals. At low tide, you can walk over to the reef, or paddle out at high tide. There are also boats that regularly take surfers out to the best spots.
Rote's waves
Besialu Reef (or T-Land)

As one of the longest and most consistent waves in Indonesia, the island's main wave Besialu Reef (or T-Land, named after Java's G-Land) is reason enough to surf Rote. The long left-handed reef break works mostly with offshore winds in the main season and gives a good swell at all tides. The break has three sections, 'The Peak', 'The Pyramid'and 'The Mountain'. The sections vary in difficulty and are suitable for intermediate to advanced surfers.
The Bombie
A more advanced wave, the Bombiebreaks to the left and right. This wave needs a bigger swell and has a strong current at times
Squealers
Contrary to its name Squealers is Rote's beginner's spot with mostly easy waves. It was called so due to the frequency of female screams catching their first waves. Squealers usually works at low tide, or during a big swell at high tide. It has a left and right-hand section.
Sucky Mamas
Sucky Mamas, with its local name 'Sukanamon', is a more advanced hollow right-hand wave, which works well during lower tides. You'll need to take a 10-minute boat ride to get there.
Boa
Boa is a beautiful village about 10-15min from Nemberala. You can get there by boat, car or motorbike. Here you'll find an advanced right-hand wave with a perfect tube when it's on. The best time to experience it is during the shoulder seasons when the winds blow onshore in Nemberala but offshore in Boa. Mid to the high tide's the time to ride!
Rote is quite a beautiful island and there are many more hidden pearls to explore here, as well as on adjacent islands. Just rent a scooter to get around or hire one of the boats which are always available to bring you to new challenges!
SURF FORECAST